Read time: 2 minutes 50 seconds
Botanicals, something most would probably associate with herbal teas and bougie gins are popping up on menus and ingredient lists across the globe and we are loving it. The authentic flavours and perceived health benefits have made botanical flavour trends into one of the biggest menu influencers since the Pumpkin Spice Latte.
According to Zion Research it is estimated that the global market for botanical food and beverages will reach $1,489bn by 2025 – so how can you make sure you're checking all the boxes to deliver on this trend for your customers?
First of all, let's look at what botanicals are – you may already have some flavours on your menu: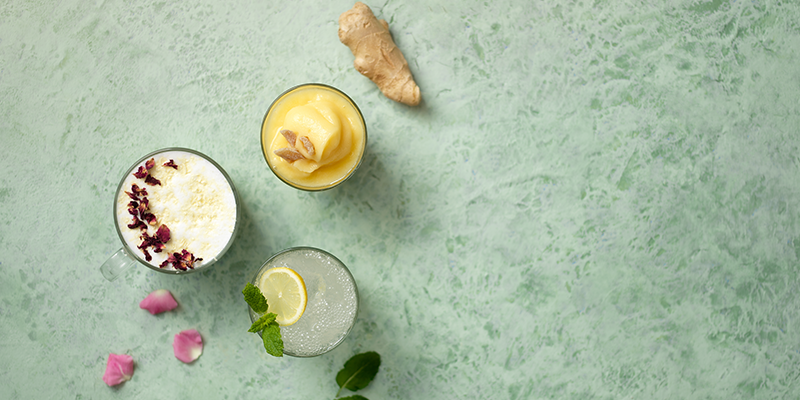 A botanical is a substance obtained from a plant and used typically in medicinal or cosmetic products. Botanicals include herbs and spices, but also products like ginseng and guarana, which are created from the roots and seeds of plants, and flowers, such as passionflower, chamomile, or lavender.
So why are botanicals popular?
With customers seeking out functional foods and ingredients the trend for botanical flavours or 'nature's remedies', has flourished. Associated with a wide range of health benefits, botanical flavours are an extension of the continuing demand for plant-based products which continue to grow in popularity, due to the perceived health and environmental benefits.
How to use botanical flavours?
Without question one of the most obvious uses of botanicals is in alcoholic beverages if the supermarket shelves lined with infused and flavoured gin is anything to go by.
Typically made with botanicals including juniper and citrus, producers are getting more experimental with ingredients like bergamot, yuzu or cherry blossom.
Moving away from the hard stuff, we're seeing ready-to-drink options jumping on the botanical trend with kombucha, seltzers, craft sodas and ice teas capitalising on hibiscus, ginger and mint flavour profiles.
Herbal teas are making a comeback, moving away from your run-of-the-mill chamomile or peppermint to feature blends and combinations of everything from cranberry, rose and vanilla to raspberry leaf or Holy Basil, boasting a number of associated health and wellness benefits.
The new Sweetbird Botanical syrup range has launched to answer this trend with versatile, easy to use products that work in hot and cold drinks. Download a collection of Sweetbird Botanical recipes to help easily add the new syrups to menus with lighter more delicate flavours fitting with botanicals in nature the syrups have been developed to match the flavour profiles of the plants and flowers they come from. Having lighter flavour profiles allows for the option to layer with other flavours as well as use the syrups on their own.
Sweetbird Botanical syrups are made with British sugar in the BRCGS AA Graded Syrup Plant in Bristol and come in three fantastic flavours with more to be released soon: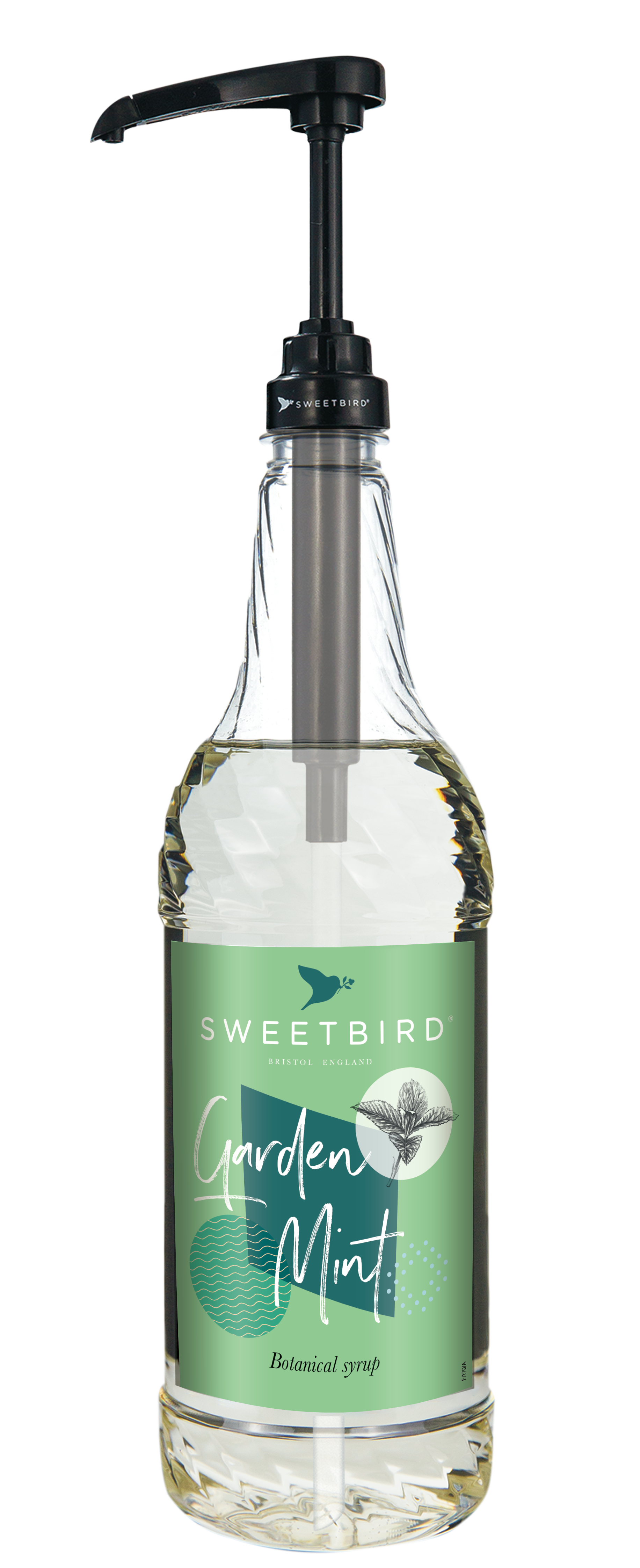 Sweetbird Garden Mint syrup – a bright, refreshing syrup bringing the taste of an English country herb garden to any menu.
Sweetbird Garden Mint syrup is the delicate cousin of Sweetbird Mint syrup. With a spearmint profile, we have combined mint with just the right amount of real rosemary to add eucalyptus like, piney background notes. The syrup has depth and complexity, not a simple one-dimensional generic mint flavour. The result is a perfectly balanced syrup with the mint aroma and taste found in an English herb garden. For a more menthol, peppermint syrup, choose Sweetbird Mint syrup.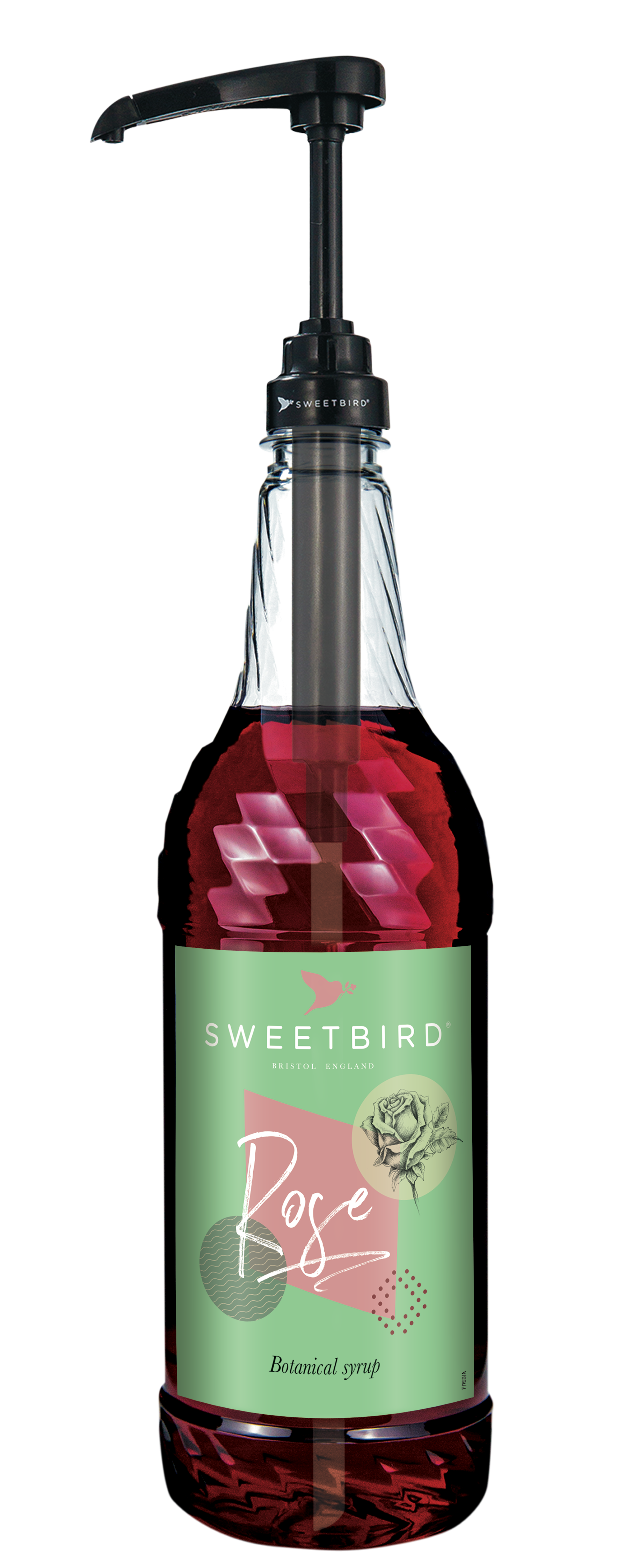 Sweetbird Botanical Rose syrup – a delicate, fragrant syrup made with real rose to add a gentle pink hue to menus in summer and winter.
Containing real rose, this botanical syrup easily adds the trend for Middle Eastern flavours to drink menus. Sweetbird Rose partners with lemonade and iced tea syrups for exciting and unique refreshment when the weather is hot. Even better, when these are combined in a blender with Sweetbird Liquid Frappe to create granitas and frozen lemonades. In winter, adding just two pumps to hot chocolate offers customers the ultimate Turkish Delight treat. We love this syrup with white chocolate too, whether milkshake, frappé or chocolate. Being free from artificial colour this syrup adds a gentle pink tint to drinks, rather than a garish artificial pink colour.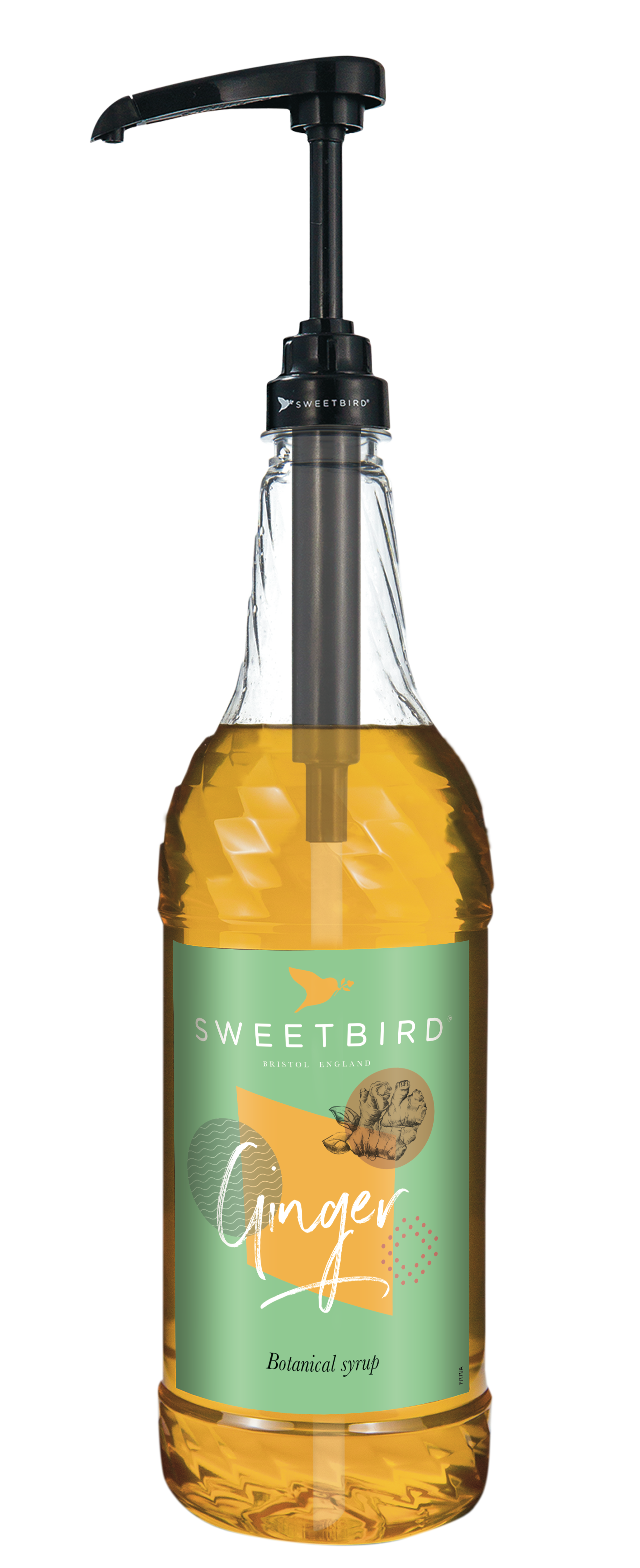 Sweetbird Ginger syrup – a fiery, peppery and earthy syrup made with real ginger
A crucial ingredient in Asian cookery the ginger root is used in kitchens around the world. Partnering perfectly with chocolates and citrus, adding Sweetbird Ginger syrup to menus adds a warming kick to hot and cold drinks. Blend with mango smoothie and lime syrup for a new twist on the traditional recipe. Adding this natural syrup to dark, thick or white hot chocolate adds even more warmth in winter. Our ginger syrup has been specifically developed with drinks in mind; the concentration of ginger ensures the fire and flavour comes through without needing to add more syrup or sweetness.
Research has found that in Europe fruit, cocoa, vanilla, coffee, tea and floral botanicals were the flavour profiles that consumers preferred so, why not use Sweetbird Rose Botanical syrup with Zuma Original hot chocolate to create decadent Turkish Delight Hot Chocolates or Sweetbird Ginger Botanical syrup with Zuma Vanilla chai for a warming winter special.
The Sweetbird Botanical Syrup range is available now and pairs perfectly with Zuma Hot Chocolate, Spiced, Vanilla and Turmeric chai.