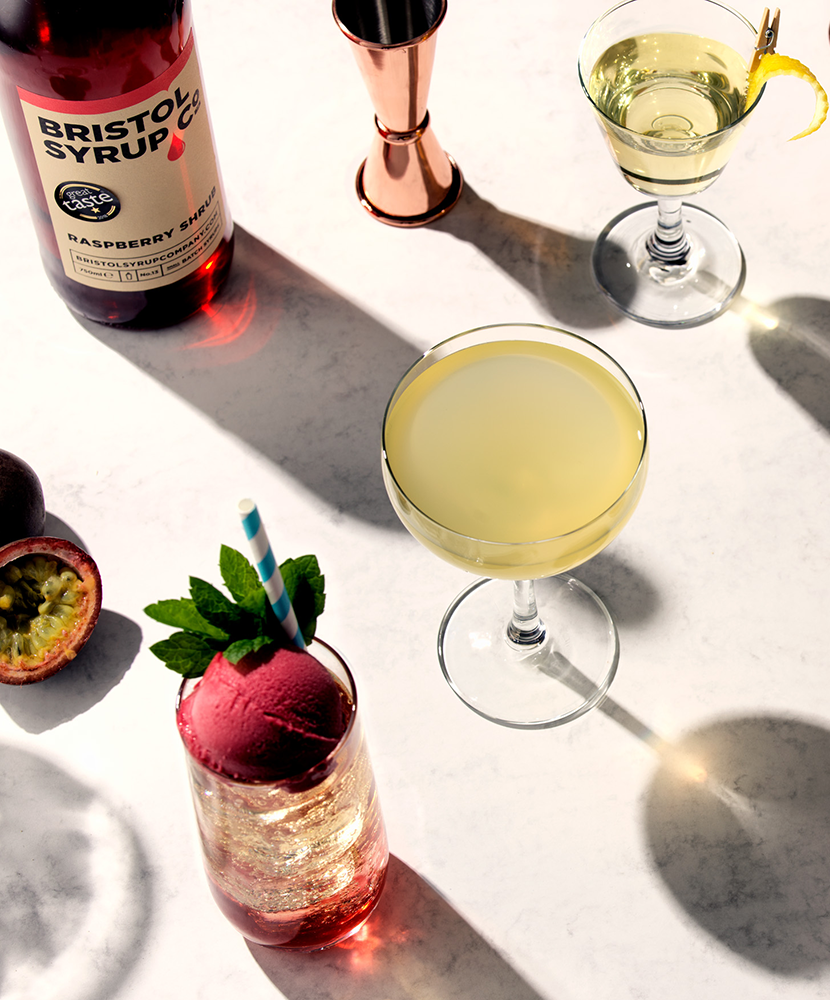 Bristol Syrup Company
The Bristol Syrup Company is a collaboration between Beyond the Bean and the best of Bristol based bartenders, distilling down years of experience to create a range of authentic tasting cocktail syrups.
Designed in consultation with mixologists and made by us in Bristol we believe syrup shouldn't be an afterthought when making cocktails. The quality and taste of syrup should be as well considered as the chosen spirits, juices and fruits. After extensive research, brand development, testing, and building a syrup plant right here in Bristol, we were proud to launch the Bristol Syrup Company in September 2017. Created with passion and expertise, this range of 17 classic and more complex syrups are our contribution to the thriving cocktail scene in Bristol and across the UK.
Visit Site