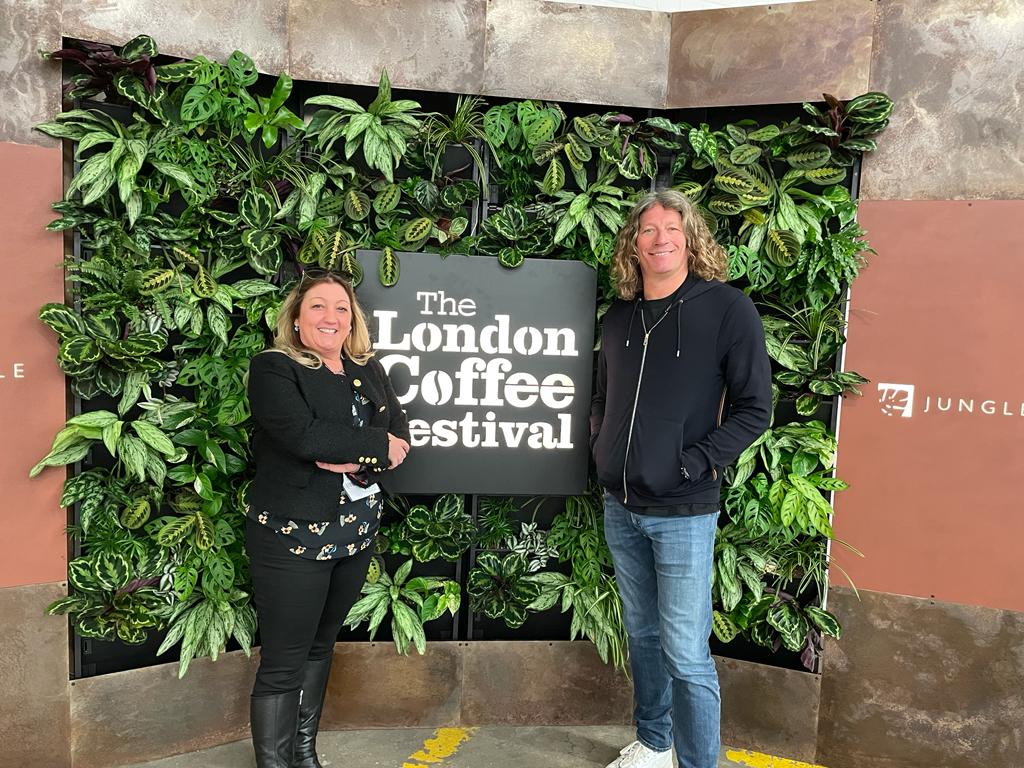 It's been two long years since we brought all our Beyond the Bean goodness to The London Coffee Festival and it's safe to say we have truly missed the buzz of the Truman Brewery.
It felt so good to spend four days celebrating our 25th year in business surrounded by the smell of freshly brewed coffee, the rush of steam wands and some of the most show-stopping brands in the industry.
We arrived on the Wednesday and took up residence on our secret stand, a far cry from our normally product laden presence people had come to expect from us. As we unpacked our claw machine and started filling it with prizes, we couldn't help but bask in the excitement – in just a few hours we'd be surrounded by customers for the first time in forever!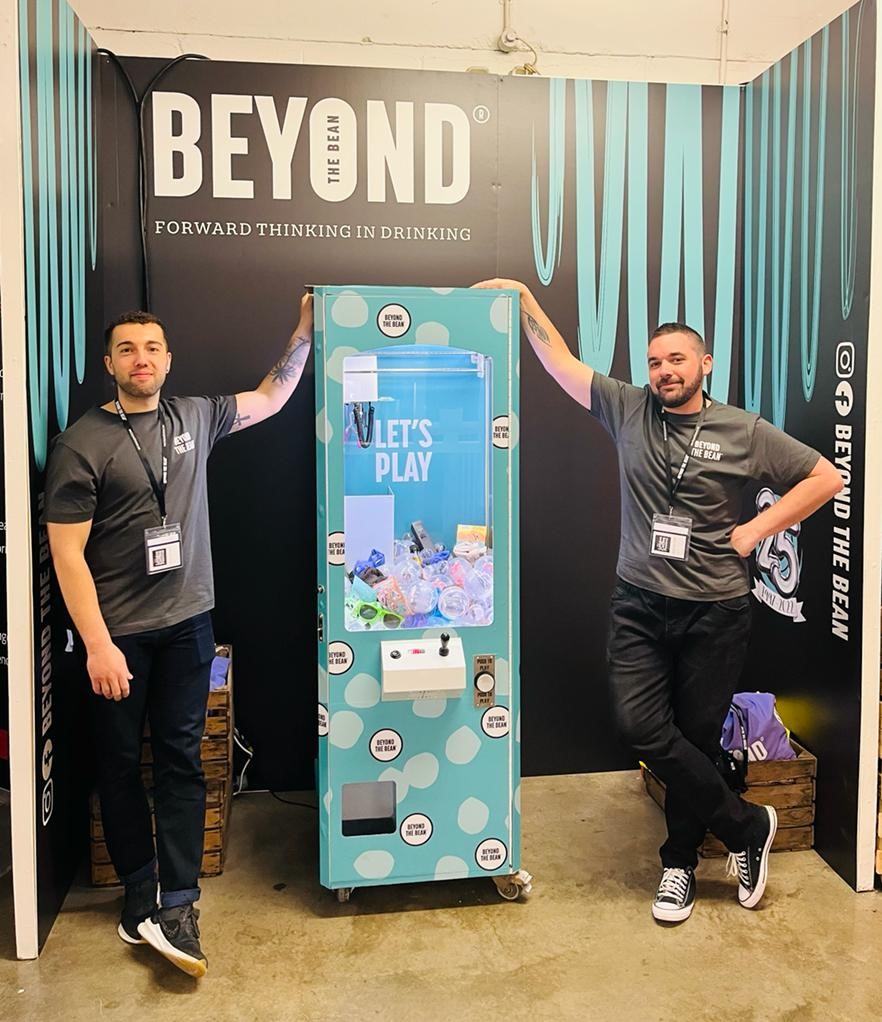 When the doors opened on Thursday morning and the trade visitors started flooding in, the games began. Our 1m x 1.5m stand was swamped with curious passers-by, wanting to know more about us, relive their childhood memories and maybe, just maybe, finally win something on a claw machine!
The main thing we heard over the four days was:
"Oh, I never win on these things" or "it's rigged, isn't it?"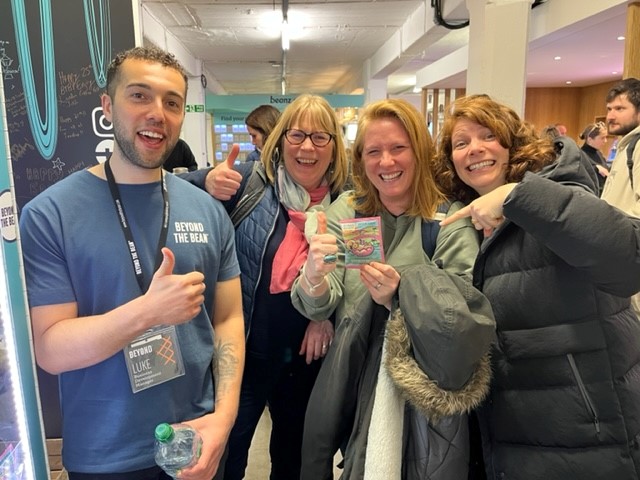 In fact, most people we spoke to had genuinely never won a prize on an arcade claw machine, so you can imagine their faces when the claw dropped a tote bag, tub of hot chocolate or samples of Clifton or Extract Coffee into the prize chute. The delight was palpable.
So why the claw machine?
We got asked this a lot over the four days, why didn't we have any product on the stand like we normally do, why we'd chosen to have such a small stand…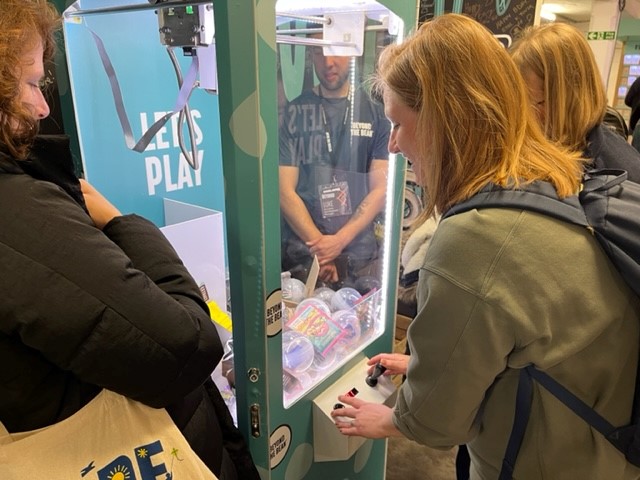 The answer is simple and quintessentially Beyond the Bean; we wanted to do something different.
It was our first trade show since the pandemic and, as is our MO, we didn't want to just show up like we always do.
We wanted to do something that would draw in a crowd and give us an opportunity to chat with the people who, under normal circumstances, might not come over and chat to us. As a result, we met a whole host of interesting people from retired baristas to crypto-marketplace entrepreneurs and everyone in between.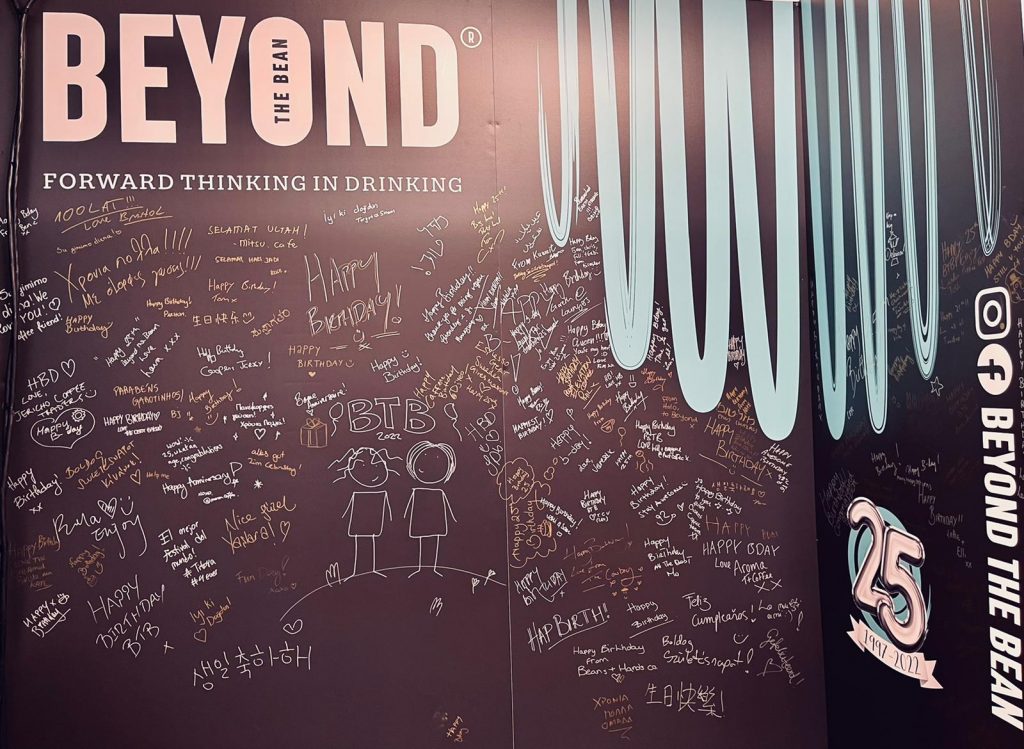 But it wasn't all curious strangers wanting to play a game, it was also a chance to catch up with some of our existing customers and suppliers (who were not short on compliments on our products and customer services) coming by to congratulate us on our 25th birthday and leave their best wishes on our big birthday card walls.
Then, as if four days of fun and games wasn't enough, we popped over to Juju's for some birthday drinks with our all star line up of customers to celebrate a quarter century in true Beyond the Bean style – complete with our 25th Birthday Cocktail featuring Bristol Syrup Company's new Grapefruit Sherbet syrup.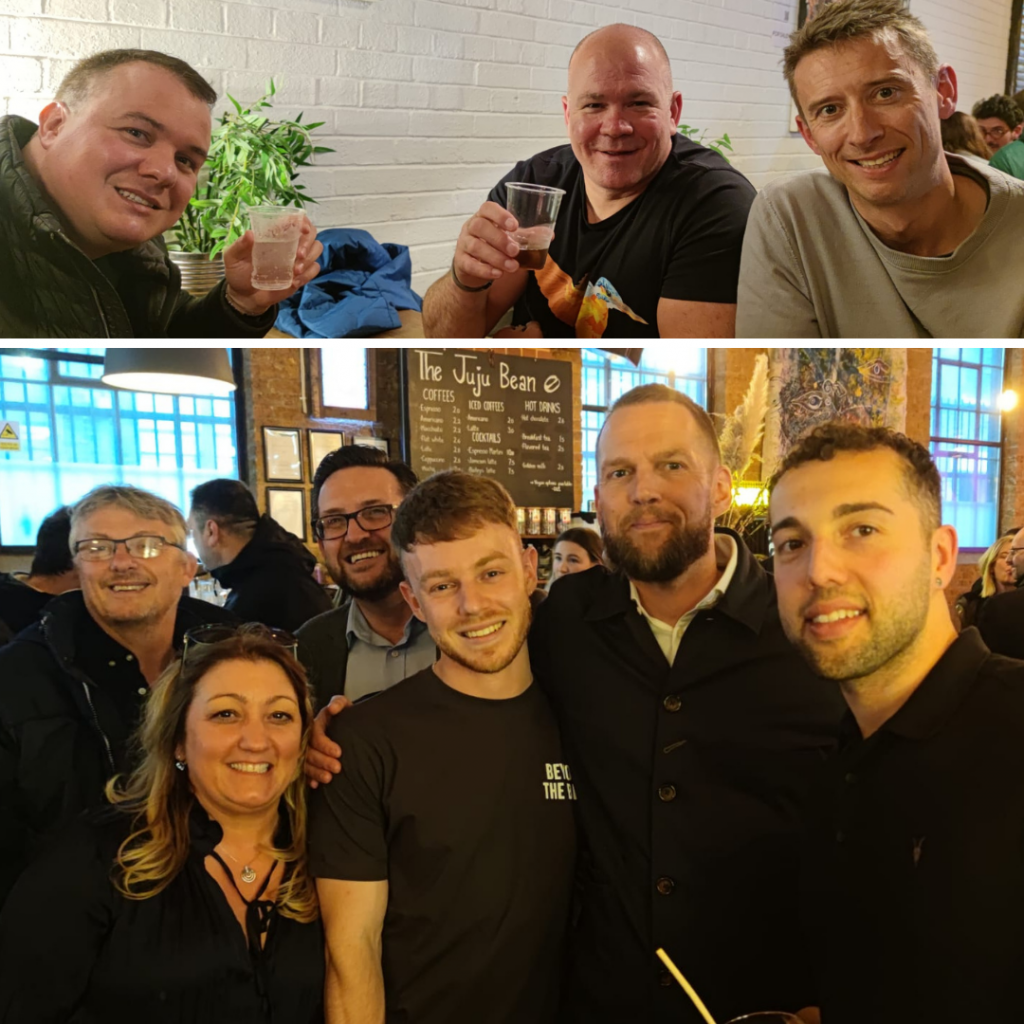 Talk about a warm welcome back to The London Coffee Festival – until next year everyone!
But if you can't wait a whole year to come say hello again, you can find us in July at World of Coffee Milan and in September at Caffe Culture in London. See you soon.